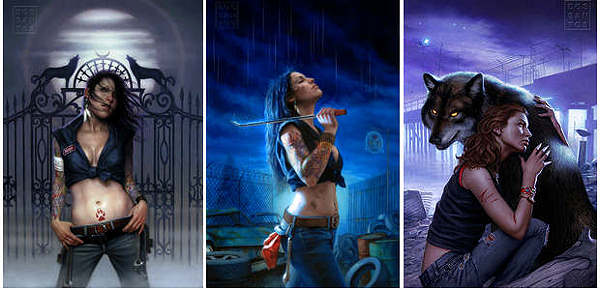 For the past several books, all of Patty's covers have been done by the extremely talented Daniel Dos Santos. Unfortunately, Daniel only markets his work directly. You can buy some beautiful prints of his work, but only if you bump into him at a convention somewhere.
We've made arrangements with Daniel to sell prints of his work here on the Hurog store. These are the same artist-quality prints he sells of his work, and if you like you can request for Patty to autograph your print, just add that into the notes section when you do your order.
They are an open edition, rather than a strictly limited one, but the quality is every bit as high as those super-expensive prints being sold at art stores.